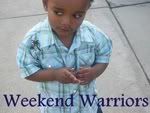 Click Here to see how it works:
There are no rules...(feel free to post an old or new post!)
this will run through the whole weekend
(Friday evening posted by 9pm PST
thru Noon Monday, PST )
so that Special Needs Families
will have time to participate..
we never know what any day is going to be like..
How do you schedule activities
to fit your whole Families needs?
(example everyone wants to go swimming,
but what about the person in the wheelchair?)


You can't go through life allowing pain to dictate how you behave
~Adam Braverman (Parenthood)
I research. I find ways for my family
to have fun where everyone is satisfied.
AMC Theatres has Sensory Friendly Films Nationwide.
You can go to the movies and
the kids can split up with their friends
to watch what they want to see,
You can take your Special Needs Child
to see the newest Sensory Friendly kids movie!
Shrek 4 is playing today near us.
(we won't make it today though,
we are going to support the Lemonade4Autism Stand)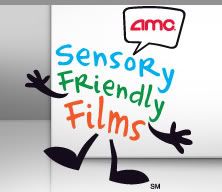 Click Picture to find Theatre near you.