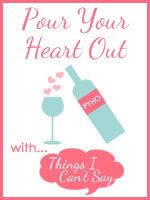 I am very happy where I am today. But it took awhile to get here. One thing I can honestly say is I've tried to be a good friend. I've done what i could during my ages and stages and performed my friendship role to the best of my ability at that time. But I am not perfect. Thus, choosing not perfect friends.
Starting at the beginning....
My earliest memories of Friendship is in Holland. Realistically, I don't know how I got there I was only 3yrs old. Through stories I later learned that's the first place we lived at on our way to the U.S. from Uganda. I remember these two little kids. They were Lily White with big blue eyes. They were very nice and shared everything with me!! Their parents were good friends with my parents and we followed quickly. I remember we would get so dirty they threw us all in this big bubble bath together, it was really fun. But mostly I remembered they shared and were nice. I was sad to leave Holland. To this day that was the best place I ever lived.
My next memory of Friendship. My Auntie Melinda. She was bad ass. She was way older than me but way younger than my parents. She and her boyfriend always took me to Thrifty's to get ice cream. We lived with her and grandma in a house that had big trees.
Then we moved to Compton California. That was a blast. All of a sudden I had many friends that looked like me and wanted to play all the time. We had a pool in the backyard and we always had pool parties. All the kids were so nice. Nobody ever made fun of me because my mom and dad were White. Their mom's use to teach my mom how to braid and comb my hair. I got to play at their house they got to play at mine. I loved my friends and they truly loved me.
All of a sudden we moved. I don't remember anyone discussing it with me.. I just remember all of a sudden we lived in I'mABitchYouBetterLikeIt, CA. Otherwise known as Cerritos, CA. At this time I was the only black girl on my block and in my Fourth Grade Class. I hated it. To top it off I think we lived across the street from the KKK. This family terrorized me for 2 yrs. The flashbacks are so severe I don't want to go through them all. But to give you a taste...I use to get beat up constantly. I was dumb enough to get lured out of my house many times with the promise of a chance to play with *them* and the ringleader would beat me viciously and if I attempted to hit back her dad would come out and threaten me. They said if I told my mom they would kill me, and my dumb ass believed them. It was like I was in an abusive relationship lying about the bumps, bruises, and cuts. Telling my parents I fell down, hit my eye on the tree while rollerskating, etc. Lying to cover up the abuse. The only peace of mind I had was the lil' latina girl down the street, Magda. Nobody dared to touch her. She had 6 older Brothers and the tallest Lalo was hardcore. I loved going to her house. Her mom would make us homemade flour tortillas, guacamole, and carnitas... I still love mexican food because of Miss. Letty.. i think that was her name. Then, a stroke of luck... the crazy KKK family moved and I felt safe for awhile. The neighborhood began to get fun again. Twins moved down the street.. Lisa & Lori. When they were little you couldn't tell them apart. They were great friends. I had never seen or heard of twins before. Then Ginny & Yvette, a second set of twins moved in. That was really cool. As soon as I started making friends we moved again.
I am totally convinced that I'mABitchYouBetterLikeIt, CA has an identity crisis. I think it's because it's smack dab in the middle of L.A. County and Orange County so the City and Residents have Multiple Personalities. It's now Asian Populated but back in the day it was mostly white, and stunk of cows.
So w
e moved to the other side of I'mABitchYouBetterLikeIt, CA. I was in my Tween years. My parents said they wanted a bigger house. We moved to a two story. All of a sudden there were two black kids in my neighborhood!! A little girl around the corner, and a girl across the street. The girl across the street I'm gonna call her Denise Huxtable, Bill Cosby's kid. Me and Denise became friends quick. A little too quick. I think we were both so eager to have a new friend we never took the time to nurture our friendship. We were the best of friends until other people came around. It was a strange friendship. We were either really close or hated each other. There was definite mutual jealousy issues. Since we had a two year age difference we ran in different circles. So if she had a friend over she would ignore me and I would do the same. We were very hurtful towards each other. Of course others saw this and manipulated the situation to their advantage. If we fought we'd go days, weeks, and even months without speaking to each other. She use to really throw me in the wind over her latest BFF. I envied her family. Like green-eyed monster envy. They were the Huxtables. Seriously! I lived across from the Cosby family! I think her dad even had a couple of the sweaters. Later she told me I use to clepto her belongings. I think I was secretly hoping to be more like her. We went through the early 80's and 90's together... and I will leave it at that. Someday I will tell you my L.A. drug and club scene stories, but her stories are hers to tell. Our weird rivalry always lurked like an evil spirit. I moved to the Bay Area to "get clean" and start my life. That just goes to show you how effed up I was... who moves to San Francisco to stop doing drugs??? But I came to love the Bay Area and grew in more ways than I could ever imagine. I will always love San Francisco for that. Anyways... Denise's cousin moved out to S.F. She gave me his info and said I should contact him to hang out. I did. We quickly became friends. That was a big mistake. Although he was eccentric and funny he was a shit starter. I missed the signs on that one big time. One day he dished out and gossiped all the stuff she had been saying about me. He did that with another friend of mine too.. and I got caught up and well that's another story.. anyways, me with my quick wit came back with a reply that was a Secret no friend should ever tell. I told Denise's secret. Please believe when I say it was a secret that I should have never disclosed to a family member. That was the end of our Friendship. I was wrong and apologized, she has every right not to talk to me again. I apologized several times. It's taken years for me to accept we aren't friends anymore. I feel closure though because I've accepted that maybe we never were friends.
There was another friend from I'mABitchYouBetterLikeIt, CA. I will call him Paparazzi Joe. The one thing I liked about Paparazzi Joe was he was a Mexican and Proud. That always intrigues me. I have always been proud of my heritage and sometimes living near Southern California in the 80's you would find a lot of kids that tried to blend in or pretend they are something else. Paparazzi Joe was charasmatic. He knew where all the hot clubs were and had all the cool friends. Later we would all laugh and exchange "why the hell did you put up with his crap?". Paparazzi Joe was a friend/bully. If you didn't do what he wanted he would put you down and make you feel horrible about yourself. He talked bad about all his friends and disrespected them yet we still came around. Paparazzi Joe was funny as shit. He would make you spit milk (okay boones farm) out your nose laughing. But he was an a**. He would call all his friends make plans to go out and then ditch everyone else for the best plans. He had an older sister that would drive us to Hollywood all the time so people swarmed around him. PJ's mom was a single mom so we all knew we could crash at her house at anytime. PJ always had runaways stowed in his room. Paparazzi Joe was the one that told me if you really want to model I can get you this stuff and it will make you skinny.