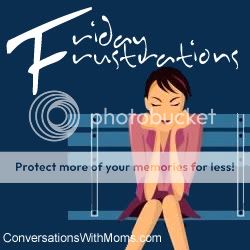 Let me start off by saying… I can't stand Umbrellas!! Maybe... it's the City girl in me. I don't really know. I just want to get where I am going, and fast! Umbrella's hinder that.
Or should I say the lame a$$e$ that carry them!
Why must you poke me? Why do you think...
You+Umbrella= The Whole Damn Sidewalk??!!!
Seriously… did you not see my Solo a$$ scurrying along the sidewalk, in my lane might I add?????
Nooooo, you have to interrupt my portion of the Walk way, Jab me ruthlessly, and then keep on walking like I invaded your space!!
What's even worse… are those inconsiderate jerks that dayum near take your eye out, then turn and inspect their Umbrella while you obviously need medical attention!! WTH?!!
Umbrella: I do not like you!
Umbrella People: I dislike you even more!


Now I know how bikers feel in the bike lane. It's like Cars have the whole dang Highway and you really need to intrude on a tiny path that's not yours? WTH?!!
Sometimes, just sometimes in a dreadful downpour a little shelter is okay... just when you think Umbrella People are inconsiderate and selfish they suprise you. You know the ones..those folks that say... "Oh dear you are getting soaked would you like to share my Umbrella?" Nice right? WRONG!!!
How is this sharing when they proceed to hog the whole dayum thing, jab you repeatedly, and then not even walk you to your destination.. it usually ends with.. "oh here's my car, good luck stay dry!" WTH??? It reminds me of those people that honk and wave when you are walking down the street. Seriously... no offer for a ride? I'd rather you pretend you didn't see me then honk and wave!


Umbrella's in the City Suck. They definitely need a designated A$$hole with an Umbrella Lane or a Special "I'm a Jerk" Sidewalk.