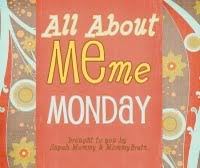 If I am a Black Gurl and I tell White Lies... Does it still count?

My 5 White Lies I told today......

ONE

Me: Islaam take out the Trash!!!

Islaam (my 12yr old): But Mom the Possums are out its Dark now!

Me: It's too cold for Possums

(It was 70* today)

TWO

(Answering Machine to the Dentist)

Hi this is Tafari's mom, I need to reschedule our appointment today.... our car broke down... he really needs to see you though, and since I am paying the 95dollar consultation fee... I'm sure you will reschedule ASAP? (left phone number)

(I looked in my wallet and decided one more week wouldn't hurt, and we don't have a car)

THREE

Okay Islaam as long as Fernando's dad brings you home you can stay through Dinner Time

(Translation: I am to lazy to make dinner tonight)

FOUR

Me: (In the room) Tafari (2 1/2 year old) close your eyes Mommy is right here

(2 seconds later I was deep in the Refrigerator)

FIVE

(Apt. Manager picks up the Rent)

Manager: I hear your moving do you know the date?

Me: What are you talking about I love it here!!

*Shuts Door and leaves Message for possible New Landlord*