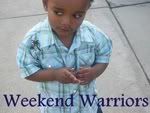 There are no rules...(feel free to post an old or new post!)
this will run through the whole weekend
(Friday evening posted by 9pm PST
thru Noon Monday, PST )
so that Special Needs Families
will have time to participate..
we never know what any day is going to be like..

~Non-Special Needs Linkers ask us a question,
email knottylbc@yahoo.com to have
your questions posted the following week...
link us, love our children, and most of all
teach your children how to befriend ours~

Non-Special Needs
(suggestions)

Aunties, Uncles, Neighbors, OT's, ABA's & Families
Email me Three Questions that I will post next week
(ex. how do you feel about your child riding the Short Bus?,
I say short bus not to poke fun, but to open up correct lingo and
take the power out of tacky words)

,

Post a pic of your Child with
A Special Person in their Lives,
Post an interaction you had this week,
Something new you've learned, etc
Let us know One thing you will do this month
to teach your Child about Ours.
Special Needs Persons & Families
(suggestions)

Post A Pic
Link an old post or your current post
Choose to Answer Questions
Post how your Week/Weekend went
What are your plans this Weekend,
vent, share, love, and laugh..
you and your family are valued here!


This is not a forum stating "my way or the highway"
please be respectful, discuss your experiences only.
This is not a forum to debate.
So lets gather and share our Experiences!
****
This weeks Questions:
a. When did you first suspect that your child was on the
Autism spectrum
?
b. What's the best advice that you have for parents whose newborns
and/or young children diagnosed with some sort of challenge?
c.Who has been the most helpful in your journey with your child?
This Weekend Warrior I chose to
answer one of the questions:
When did you first suspect that your child was on the

Autism spectrum

?
My daughter has 2 cousins on her fathers side whom have Autism. So, she knew right away. I kind of pushed the thought to the side because it was one of those things we as mothers tend to do. You know when people that don't have kids start talking or preaching to us all we hear is *insert Charlie Brown's Teachers voice*. Also being a mother of four, I am very aware how kids sharpen skills at different ages. So I wasn't to worried until he wasn't talking. He wasn't asking for his bottle (ba ba ba), Nada. Also he was really chubby when he was an infant. We nicknamed him Fat-Fat. I thought the reason he wasn't walking yet was because he was lazy. Finally I noticed the difference when I'd pick him up from Daycare. All the other kids would be Stumbling around, saying a few words, and this one lil' show off even made a Sentence!!! My son was satisfied playing in the corner with a Lego or Ball and all the other kids were playing together...Yup, it was time to get my son tested. He had just turned Two when he was finally diagnosed.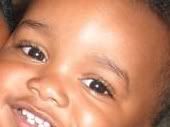 Take one day out of the week for the
child in your family's life who does not have
Special Needs. Take them to Dinner or a Movie, or
someplace inexpensive. Talk to them. Find out what is going on in their life. Sometimes we spend so much time with our Special Needs kids that we are unaware of issues our other Children have. I've been guilty of that and have implemented this new day into our household schedule.