Grandpa got T. a Trampoline!!
The carpet underneath makes this literally soundproof,
I know the lady downstairs is happy he's not jumping
on the floor anymore!
(Please ignore the stained hair dyed old couch)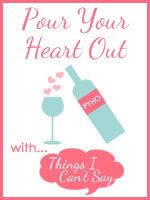 Linking up with Shell for Pour your Heart out!
This Pour my Heart Out Post was in my head prior to receiving this Trampoline. I am in a better place now. But lets rewind to my original little world of the mentally insane. Because that's what lack of sleep will do for you... it literally makes you crazy.
I rarely sleep. My son has the sleeping habits of a Newborn Baby. Yes... Seriously... up like every 2-3 hours. If he's up I have to wake up. I recently retired my old 2nd hand couch-bed. So I am sleeping on the floor, which has aged me quite a bit. Lucky Grandpa brought me a gift too. He got me a comfy Egg Carton Foam Mattress thingy from Target. Yup my blow up mattress (behind the ratty tat tat couch) is finally leaking. Next month I get my Purdy Futon!!! But jeez three months on the floor and broken sofa beds... I hope my body heals. Seriously.
Anyways back to no sleep (It's 2:40am now so 'scuse me if I ramble). So when the babe wakes up at lets say 1am I have no parenting skills. None.. zip.. nada! Parenting? I am not even coherent, I just stare at him and try to arrange my thoughts. He then gets up and start jumping. We live upstairs. I have to immediately shut that down. So I jump awake. I spend the next hour or two comforting, reading, and begging him to please go back to sleep. He usually laughs. He doesn't wake up crying. He wakes up ready to party!! The Meltdown comes if I try to force anything or redirect him when its his time to party.
By the time I get him back to sleep, I am wide awake. I usually don't get to go back to sleep until he leaves for school. I am constantly tired. Constantly!! I yearn for a real bed, a full nights rest, and a Manny. I may need a Nanny to rock me to sleep too ;) ... thus, a Man-ny.
This was gonna be a full bitch and moan session, until Grandpa brought presents. So I am kinda counting my blessings in between bitching, moaning, and crying for sleep!