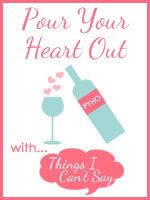 If you haven't read Bullies and Bullies Update please click on those titles and do so first or you will be confused.
I am livid!! So the School said that I should be able to get my son transferred with a "Principal Approved Transfer". Sounded good to me right?? Nope, didn't happen. The "better" school in my district said, sorry we are full (insert dial tone). So I called more schools... nope, to late in the school year. So I spoke to the Assistant Principal (whom I've been dealing with), he told me to speak to the Principal. I spoke to the Principal she told me....... (hold your boot straps for this one) "I'm sorry but I've called in all my favors for the School year". WTF???? I really wanted to curse her out.. but at this point I had to keep my son in mind so I held my composure. I said... "Um excuse me but my son is not a favor". She recanted real quick and said "oh no thats not what I meant, it's just that we can only do so many transfers a year, and we Principals use them for expelled Children." I told her... so what your telling me is that you just shuffle the bad kids back and forth from school to school and the Victims are left out in the open to be attacked again??? She got real nervous and told me thats all we can do and I said Fine my son will not be returning to your school.
So I called the Superintendent of LBUSD and repeated the whole thing. He tells me... oh yeah I just got a call about this (i guess someone had to cover her tracks quickly). He told me that it is too late in the School Year to Transfer but he wouldnt have a problem signing an out of district transfer... WTH??? Is he going to take my son back and forth to school. I was livid I said well can you at least get him in a better school for the fall? He said let me work on it and call me back in a couple of days. So a couple of days go by (my son stayed home all of the days). He also told me its to late in the year for Homeschool. While waiting I get a call from the Vice Principal. He tells me your son has been out of school 3 days and he needs to return now (minus spring break). I tell him I am not sending my son back to that school! I am informed that I am in violation of the law if I dont. Um okay... now the law matters????
Rewind to Spring Break. The same kid that Beat the Shit out of my son has his cousin and friends follow my son and his friends home 2 blocks from the Burger Stand. He can't even get a freakin Burger!! It's taken me this long to get my son to go outside again!!
Back to the present... Thursday (last week) I am forced to send my son back to school. My mom who lives 20min away comes to pick him up and drop him off back home daily to insure his safety. Monday I ask my son to take out the trash. He begs me to let him do it the next day. I thought he was being a bratty ass tween and told him take out the damn trash!! He looks like he is gonna cry.. I chalk it up to boy cramps and tell him after his shower but can you check the mail. He is shaking. I asked him if he is okay and he says I'm fine. I told him go to bed you may be sick.
Tuesday, my Tween plays with his brother all day <---- now I'm concerned. He speaks to nobody else. I allow him to go to his friend Fernando's house (the boy who helped him to safety after the incident) in hopes he will cheer up. He gets a ride to and from there. He came home looking like a ghost. I asked him what the hell is going on. He tells me Fernando's dad and Fernando brought him in the house because the kid and his cousins were circling the house on Beach Cruisers. Older kids. I told him baby we gotta file a report. My son says why? The Police and the School won't help us. What can I say.... he's right.
Today, my son comes home (he's losing weight) and I just cry. He looks like death. He looks frail and shaken. He tells me the kid, his cousin, and their friends all rode up to the his School (remember the kid is supposedly expelled) looking for him. My daughter got him in the car and brought him home.
I call the School. Guess What... They already know about it!!! Did they call me no! I asked if they called the Police.. No! I asked what the hell are they doing about this kid. They said he is off home arrest and didn't come into the school so all they can do is file a report for with the School Safety Officer... Tomorrow!! WTH??? Once again I said my son isn't coming back to this school!
Me: "Hi I'd like to file a Police Report"
PD: What is it in regards to?
Me: Case # blah blah blah
Me: My son has been beaten viciously and the kid is following him around and terrorizing him
PD: Where did the Incident occur
Me: Latest at School Today
PD: Well why are you calling me the School should be making a Report
Me: They told me they would tomorrow with School Safety
PD: Why didn't they call 911
Me: They aren't helping me at all can I make my report
PD: Do you want a restraining order
PD: Well you need a Police Report of the Incident
Me: Thats why I'm Calling!!!!!
PD: You can't call the School needs to call
Me: I'm coming in to PD tomorrow I can't take anymore of this today
ARE YOU SERIOUS????? So anyways I am sticking to my gut. My son is not going back to school tomorrow. I am taking him to the doctor and getting a letter from the psychologist. If I get arrested for not sending my son to Public School so be it.
.