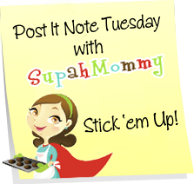 I am a big fan of the T.V. Show House! Last night they had a Blogger on that they thought had Cancer and was going to Die! Anyways, she was having issues in her relationship over Blogging. The guy says she writes too much of their personal information down and it's nobody's business. The Camera cued to a big argument and then dramatically swung back to her computer screen showing her blogging about the Argument. To make a long story short, and not give much of the Show away, she lands up in the hospital with her laptop. LMAO @ her friend there with her and they are both on laptops. House asks what she's doing and she says "Blogging", he looks at her friend and she says "reading her blog"... House says you are aware your both in the same room right? Anyways after many Snarky comments back and forth between the Doctors, House goes into her Hospital room and asks have you been having any problems with your B.M.? Have you been Constipated? She looks embarrassed and he insinuates she is a fake and a phony and not a True Blogger if she doesn't write about her Bowel Movements...
So House this is for you.....
And a few things I noticed this week.....
Visit Supah for more Post-it Note Tuesdays,